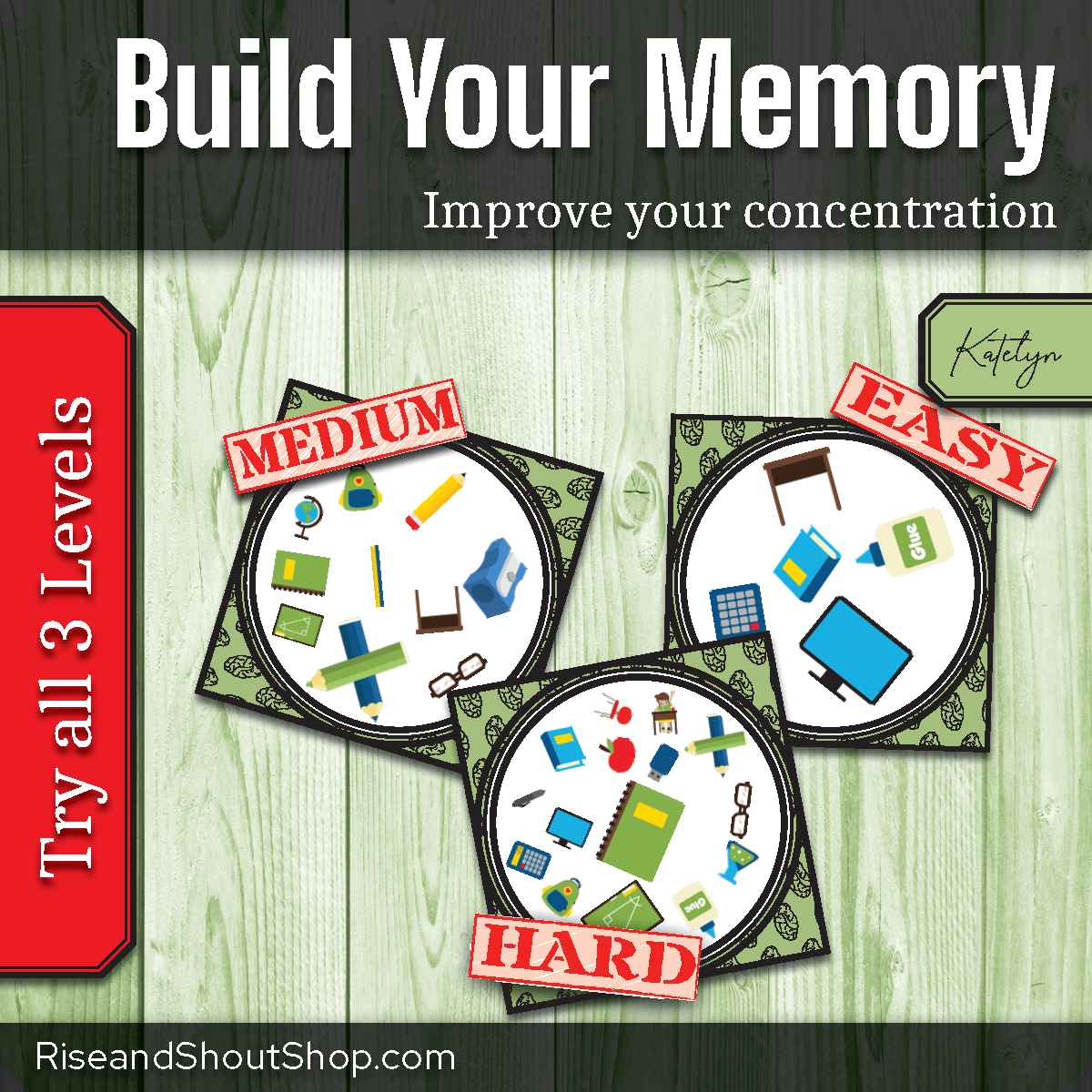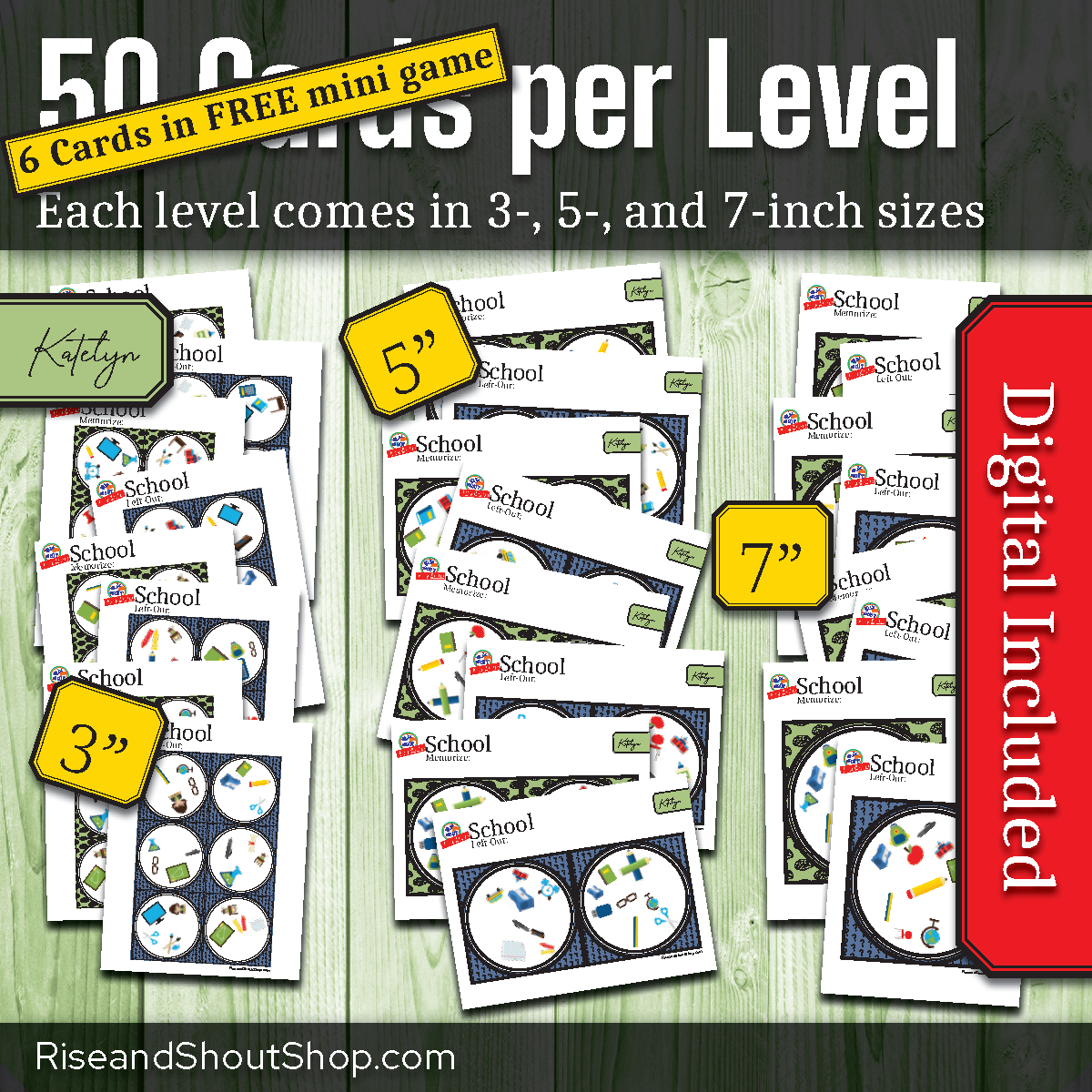 Mini School Left-Out: A Memory Game
On Sale
Skills Focus
Language-vocabulary acquisition, cognitive development – memory skills, oral processing.
Challenge yourself and others to Left-Out by recalling what is left out in paired cards. Perfect for learning the names of school objects for preschoolers and kindergarteners or for learning the names in a foreign language for any age student. Adaptable to virtual learning.
Options
This mini game is for Level 1 on 3-inch cards, Level 2 on 5-inch cards, and Level 3 on 7-inch cards. Typically this game contains the 3-, 5-, and 7-inch cards with 3 levels at each size. All sizes can be cut as circles or squares. Game can be played virtually via screen-share.
Included
6 playing cards per level in 3 sizes (typically 50)
Image key (chart with all images)
PDF slideshow for virtual gameplay
Instructions (includes assembly directions and 'how to play' instructions).
Total of 7 PDFs in 1 ZIP file
Images Included (31 images total, 5-15 images per card):
Apple, Student, Desk, Calculator, Glue, Pencil, and more.